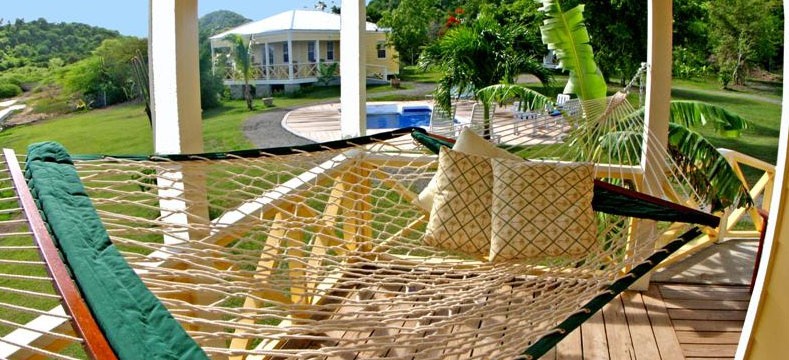 If you want to go to an amazing place to have your relaxing yet fun-filled vacation getaway, our caribbean vacation beach house rentals provide a great option. With the Caribbean Sea as your veranda view, a Caribbean vacation house at Yepton Beach is undeniably a place you would surely choose as your rental house to stay in. This peaceful scenario greatly helps you to soothe not only your mind but your soul as well. With a garden-like setting and a salt lagoon serving as a habitat for many exotic birds like West Indian Whistling Duck, Pelicans and Blue and White Herons, you can have the relaxation you deserve to have after all the stress you work caused you. Furthermore, the white sandy beach can be found across the place only a few minutes walk away.
Since the place is paradise–like, with the full view of the lagoon, the coconut trees lining up and the sounds created by the birds, nothing more could be perfect to have a wonderful vacation for the peacefulness you need will be attained. The rooms of these rental houses are big and spacious, which will make you feel at home instantly. All houses are packed with the basic necessities a vacationer needs. The bed is big enough for you to feel contented and the bathroom is nice and is meticulously cleaned. The kitchen is perfectly furnished for self-catering accommodation. The Caribbean vacation beach houses are available for reasonable rates.
If you want to have a place to stay where you feel safe, comfortable and relaxed, the Yepton Beach caribbean vacation houses offer the best for every vacationers who wish to experience one of the most relaxing parts of Caribbean Antigua.
https://www.yepton.com/wp-content/uploads/2014/09/Hammockhouse.jpg
523
789
Gabriela Luery
https://www.yepton.com/wp-content/uploads/2014/09/yeptonlogoheader.png
Gabriela Luery
2015-04-18 07:53:00
2019-04-08 08:03:01
Caribbean Vacation Beach House Rentals at Yepton